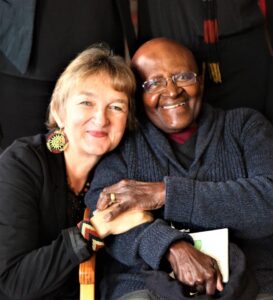 I was the principal and music teacher at a Folk High School, Krogerup Højskole, where I both worked and lived. I have now moved and gone freelance after 35 years at this beautiful school.
I am the founder and conductor of the vocal group Baobab Sisters, which has specialized in songs from  South Africa and has existed since 2009.
I am the founder and former chairman of a Danish association called Mandela Center Denmark, which works for peace and reconciliation in compliance with the South African model.
I conduct teambuilding sessions where I use South African songs in two- and three-part harmony, as well as steps and dances, in order to make people feel free, have fun and possibly get them out of their fixed roles and comfort zones.
I give talks on different subjects, mostly about my African experiences.